Water Pump
Stable Power Output , water volume output like water
gushing from the ground , light-weight design ,Best Working Efficiency.
Ideal for general purpose pumping, draining, filling, and lawn and garden irrigation, even for construction, and emergency flood relief. The HIACE Water Pump is designed to perform in the most adverse conditions and is powered by a dependable 25-52 c.c. engine and all-die-cast aluminum alloy pump parts for light weight and durability. A quality pump delivers high head-to-flow output for professional-grade applications, and offer maximum flexibility under any operating conditions, and optimum efficiency even with long suction runs.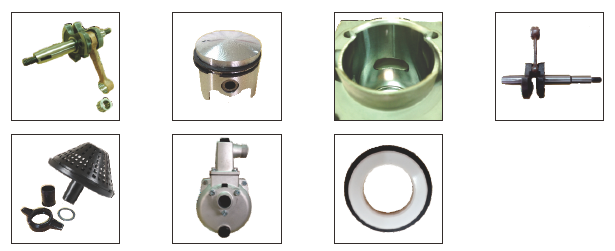 Steel crankshaft and piston with two rings guarantee prolonged service life.
Enough Chrome Coating thickness of Cylinder ensures the excellent abrasion resistance, and keeps offering sufficient power.
The water pump with AIO crankshaft can reduce vibration, and mechanical seal abrasion.
Whole series water pumps come complete with 2 sets of easy connecting fitting kits and 1 set water filter.
All pump component parts die casting by aluminum alloy; ensure maximum durability and lighten weight for easy transport.
Ceramic mechanical seals guarantee wear resistant.