Hedge Trimmer
Stable Power Output , High Efficiency Gear Case ,
Sharp Blade , Best Working Efficiency.
For accurate trimming and a clean cut it is essential to employ reliable machines that combine power with manoeuvrability and ease of use. HIACE hedge trimmers feature high-performance 2-stroke engine and top-quality blades that ensure a clean cut, indispensable for an aesthetically-pleasing result and protection of plant health. With user comfort always foremost in its thoughts, HIACE has equipped its hedge trimmers with light-weight, powerful, and robust: just what you need to confidently tackle all types of hedge, no matter how tough or dense. Featuring high-quality blades and gearboxes to guarantee consistent long-term efficiency, maximum productivity and minimum effort.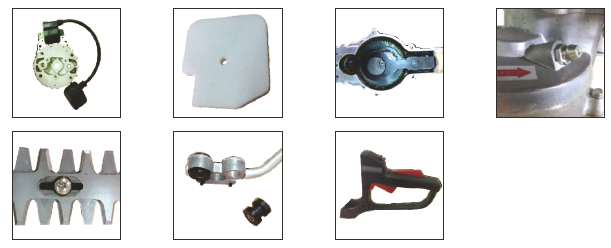 Ignition Coil with speed limiter, mechanical output remains constant at any engine speed. Ignition advance facilitates starting and favors low fuel consumption.
High density Non-Woven Cloth Air Filter prevents the dirt or dust from being entered into the cylinder, to guarantee longer engine life.
Professional grade Aluminum gear case, drive linkage with pinion carried in ball bearings and rods with rollers, combining to guarantee long life, low noise and minimal vibration.
Grease-able gear case for easy maintenance and durable life.
High quality steel blades guarantee optimum results even on the thickest and toughest hedges. Adjustable, so as to adapt to any operating situation.
Laser-cut, double-reciprocating blades for long-lasting sharpness ensure a cleaning and precise cut that will not damage vegetation. Equipped with adjustment system for adaptability to any type of foliage.
Hedge Trimmer handle damper minimizes the vibrations from the handle to operator.
Double-Edged blade model with special design throttle lever, maximum convenience in any operating position, even close to walls.