Auger Machine
Stable Power Output , Suitable Reduction Gear Ratio ,
Varied Bits in Wide Purpose Range , Best Working Efficiency.
Ideal for sinking holes to receive vines and plants in general, greenhouse poles or fence uprights. HIACE Earth Augers are also suitable for sinking holes in applying organic fertilizer and recovering it to prevent peculiar smell, or shallow root plant damaged by strong breeze and torrential rain because of applying fertilizer on the ground surface. Machines characterized by superior mechanical strength under the most hostile of conditions and in all operating positions. Available in 2 versions for small drill bit operation, and for big drill bit operation where dictated by job difficulty and soil hardness. Numerous bits options with wolfram steel flight for maximum flexibility of application.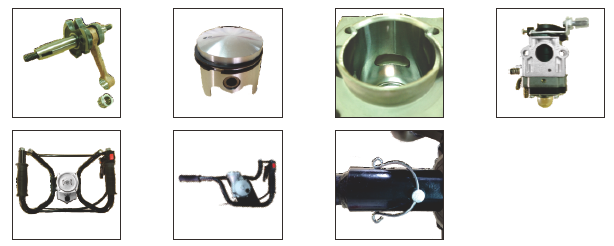 Steel crankshaft and piston with two rings guarantee prolonged service life.
Enough Chrome Coating thickness of Cylinder ensures the excellent brasion resistance, and keeps offering sufficient power.
Diaphragm carburetor allows the machine to operate in any position without leakage of fuel.
Designed to drill small holes in every sector (vines and plants, street lighting, fence posts), model AGV-280 mounts an HIACE 2-stroke engine, and the reduction gear ration 1:28 offer higher operating speed for small bit to increase working efficiency.
On the other hand, the professional model AGH-350 requires the presence of one operator and is designed to handle larger holes on more obstinate ground. Even the machine slips or shakes because the bit hit the stone during sink the hole. Safe and easy use.
One-man operated models have an ergonomically designed handle for optimum comfort.
Quick-fit pinned spigot-socket coupler for swift attachment and replacement of bits.
Generous range of bits, adapters and extensions for maximum versatility of use.